Driver Website Packages
Get a professional website that's easy to update with features like schedules, results, news, photos, videos, points, driver bios and more.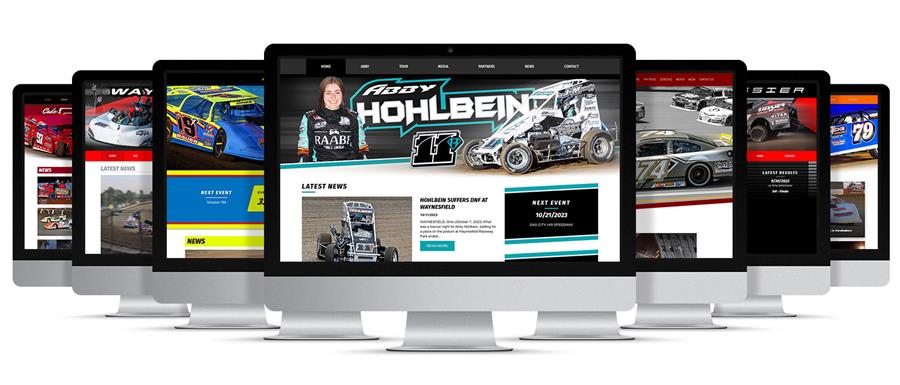 The MyRacePass Network
The No. 1 reason why drivers choose MyRacePass! Tag relevant organizations in your photos and news articles and share it across the MyRacePass Network. Your information can appear on websites, profiles and the MyRacePass app! Get your team the exposure you need today!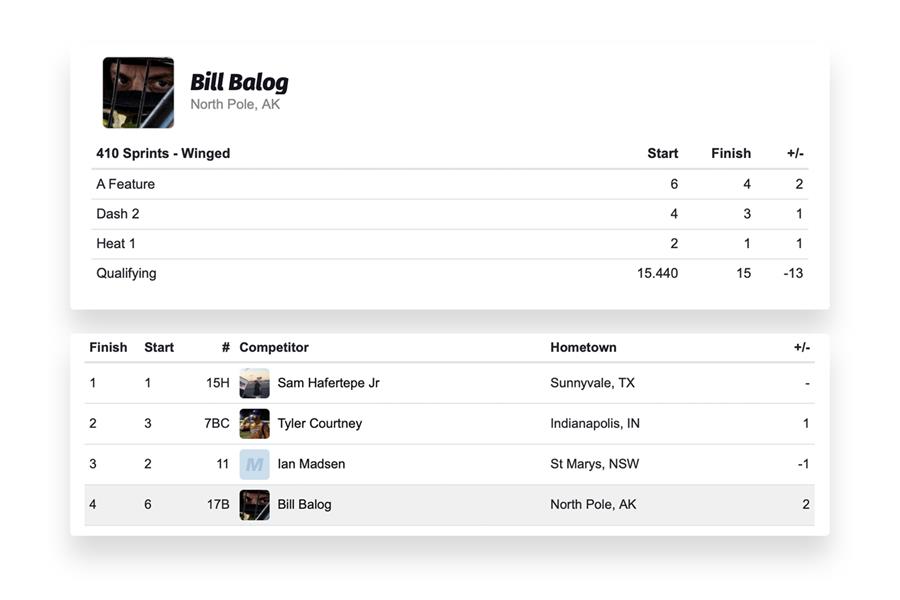 Automatic Results
Managing your race schedule has never been easier. When you race with a MyRacePass track or series, your results will update automatically once your night of racing is over!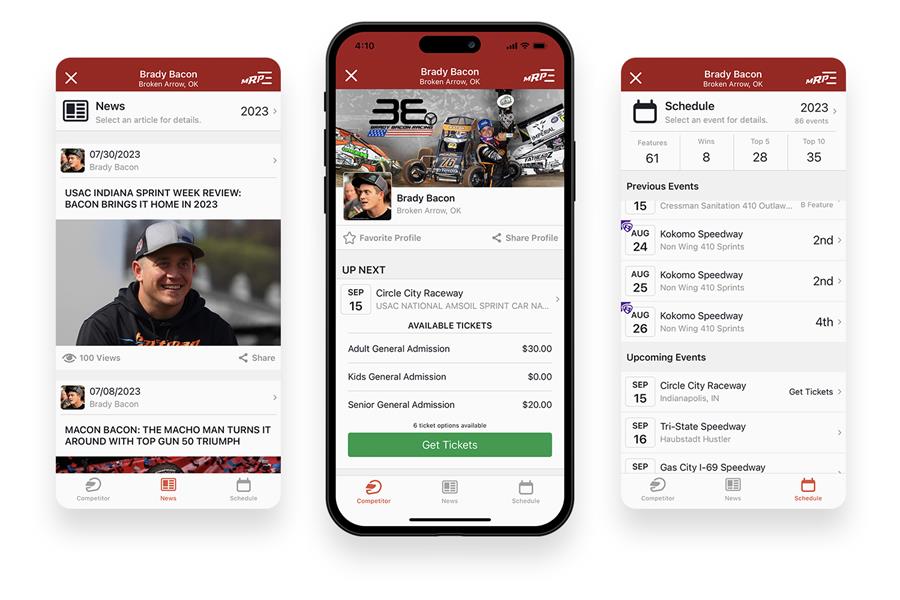 MyRacePass App Integration
The MyRacePass network allows your news and schedule to integrate with the MyRacePass app. Post news on your site and fans will be able to read it on the go anywhere on the MyRacePass app! They can even receive notifications to their mobile devices when you post articles!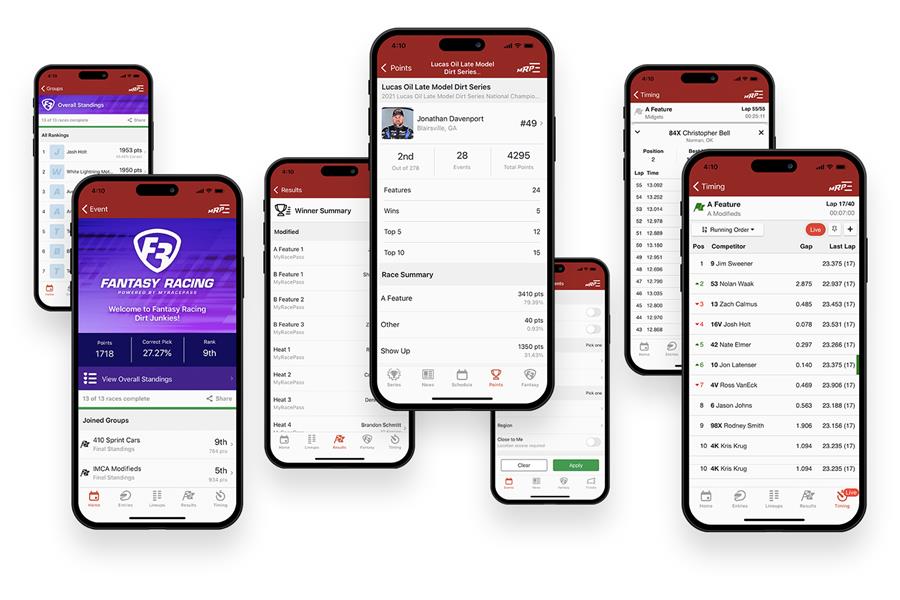 MRP All Access Subscription Included
Every MyRacePass website plan includes at lease one (1) MRP All Access Subscription. See live lap times, in depth points breakdowns, sanctioned points standings and play fantasy racing.
PayPal Integration Available
Fans want your apparel and souvenirs whenever they can get it. With PayPal integration, you allow your fans to purchase your apparel, hats, koozies and more directly from your site.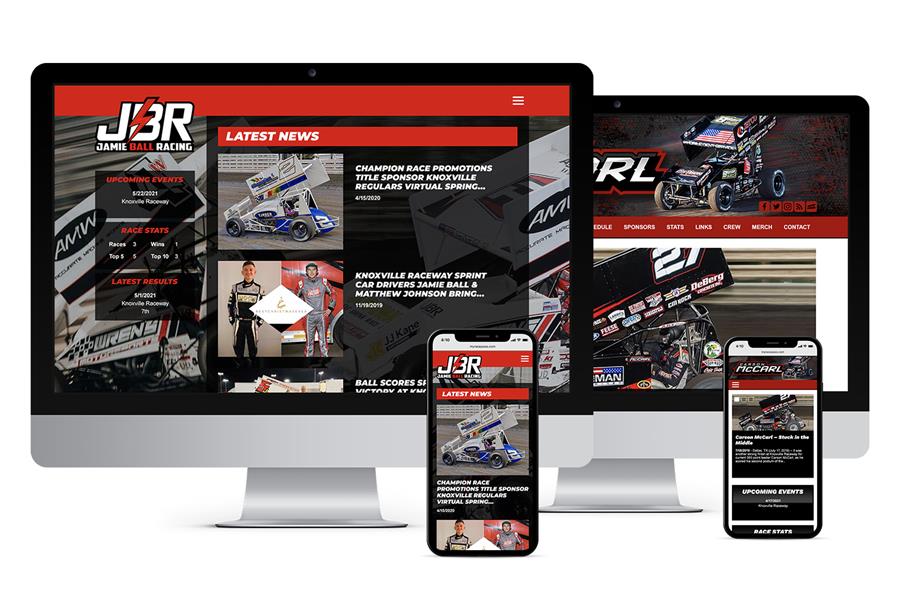 Responsive Websites
MyRacePass responsive websites allow your fans to view your content on desktops, laptops, tablets and mobile. Your website formats to fit mobile devices so your fans can see your photos, schedule, news, and more on their smart device!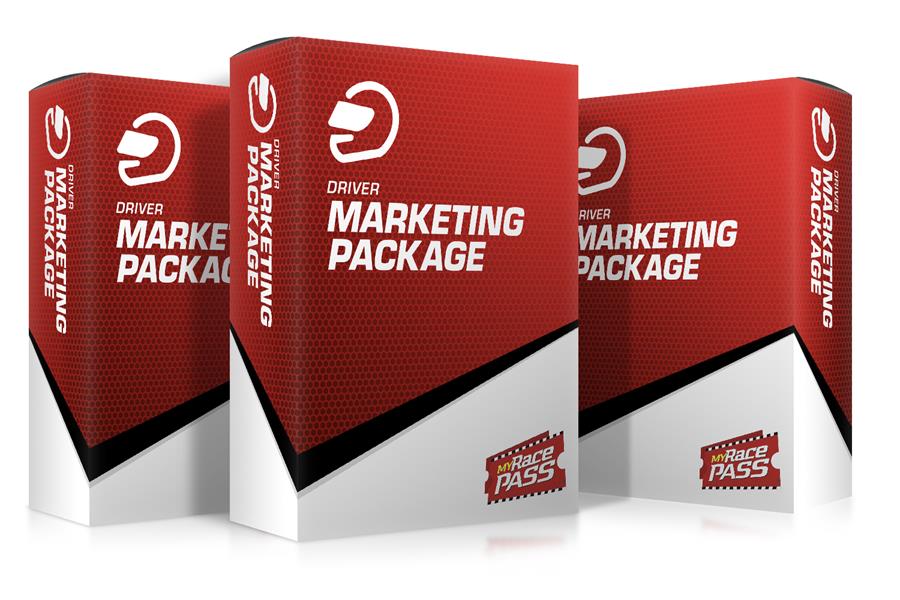 NOW AVAILABLE
Marketing Packages
Having a Marketing Package is a necessity to provide the most return for your sponsors. 3 different packages available to support any form of race team that include apparel, press release packages, hero cards, marketing decks and more!
View Packages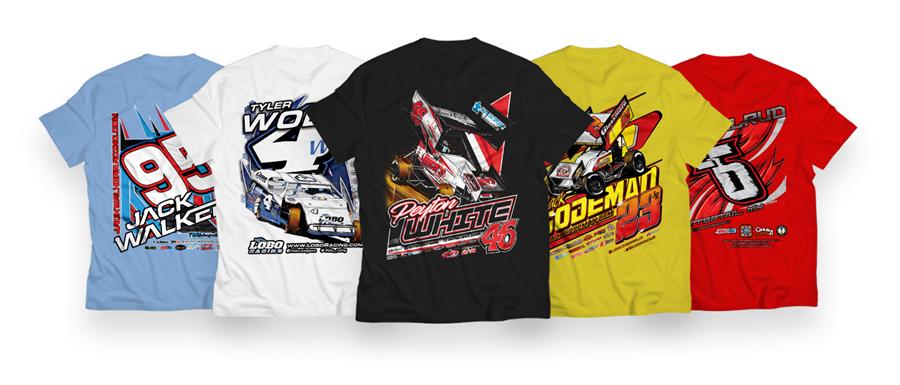 MRP Marketplace
Tired of stockpiling shirts to sell or shipping out every order yourself? Select MRP Driver plans include a free MRP Dropship Apparel shirt design for you to place on the MRP Marketplace for your fans to purchase. Your fans place an order, we ship the shirt, you make the money! It's that easy! No minimum order needed and no inventory required.
Content Management
---
Websites built with ease in mind! It has never been simpler to manage a website. The MyRacePass Integrated Content Management System allows promoters to update their website content easily, efficiently, and on your own time.
Social Media Integration
---
Keep your fans engaged on all of your platforms! Easily share your news, Lineups and Results to your organization's Facebook and Twitter accounts with a click of a button.
Sponsor Logos
---
Showcase Marketing Partners with clickable logos on the home page. With the logo tracking, drivers and teams can easily share impressions and click rates with their partners.
SSL (Secure Website)
---
SSL Certificates are another step in keeping your website secure. SSL's help protect information across the world's computer networks. No longer just for ecommerce websites - all sites should utilize this addition.
Career Race Stats
---
Race stats will automatically accumulate on the home page of the Driver Website when race results are updated! Let all race fans know the number of top fives, top tens and wins you have.
Press Releases
---
Whether it's a recap of your night from racing or an announcement for a new marketing partner, race fans want to know about it. Share it across the MyRacePass network.
Latest Photos
---
Create photo galleries and share them with fans so they can see victory lane photos, actions shots or anything else on your MyRacePass Driver Website.
Video Galleries
---
Post race videos to the teams youtube or vimeo page and create and share galleries on your MyRacePass Driver Website. Showcase videos of race highlights to the millions of race fans.
Download the FREE
MyRacePass App
Entry List • Lineups • Results • Points • News • Live Timing & More
Learn More