Get Recognized with MRP Driver Profiles
MyRacePass gives drivers a simple way to inform their fans on the latest happenings on the race team. Claim your FREE MRP Profile today so race fans can keep up with your team with the MyRacePass app or website by searching for you and seeing your driver profile anywhere, anytime!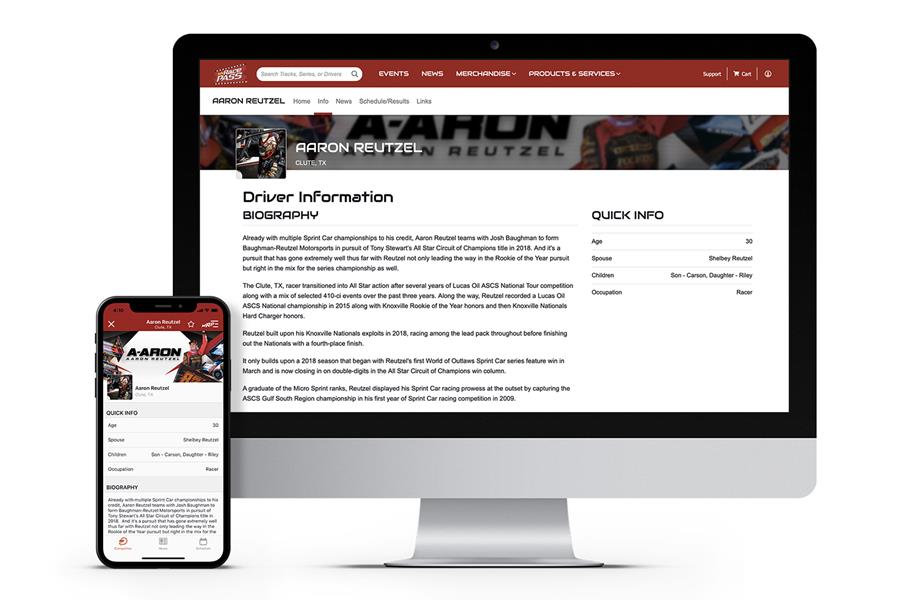 Driver Biography
Let your fans get to know who you are and what you do in your off time. Display your racing history, current marketing partners, crew members and hobbies. Even list your favorite restaurant, drinks, gas station and more!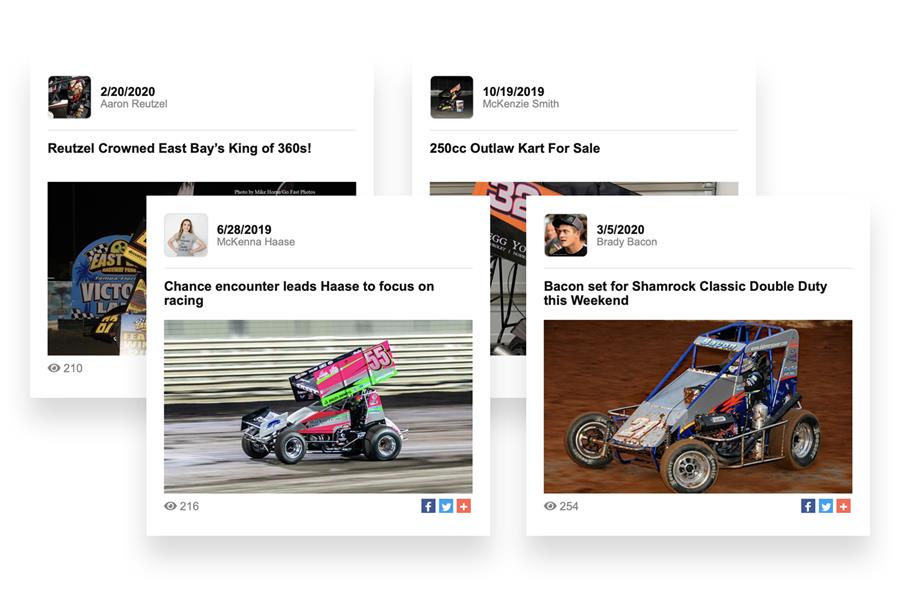 Latest News
Latest news releases are very important. Many marketing partners and race fans love to read about their favorite drivers. Post breaking news, weekly recaps, new marketing partner additions or even how bad you want to get back on the race track! All of your articles will be viewable on your driver profile anytime on the MyRacePass app.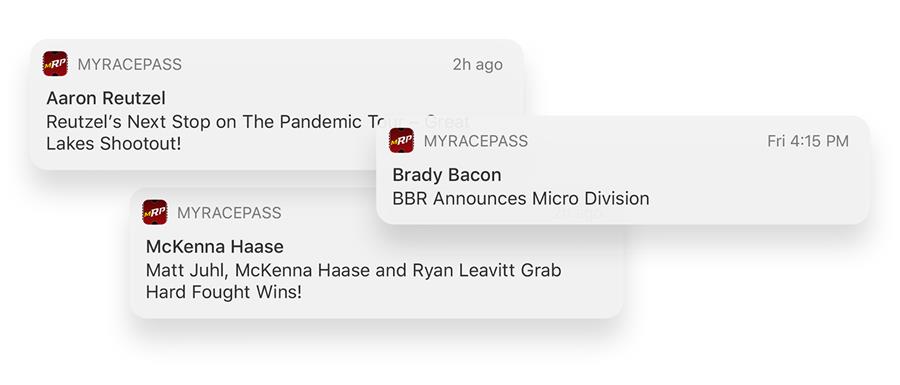 Push Notifications
Encourage your fans to favorite your profile on the MyRacePass app. When they do, they'll be notified whenever you post a new news article! There is no better way to keep your fans informed on your race team.
Race Schedule
Every fan wants to know where you'll be racing next! Add your schedule to your profile at MyRacePass.com. Once your schedule is added it will appear throughout the MyRacePass network – MRP Profile pages, track/series profile pages, the MyRacePass app, and more.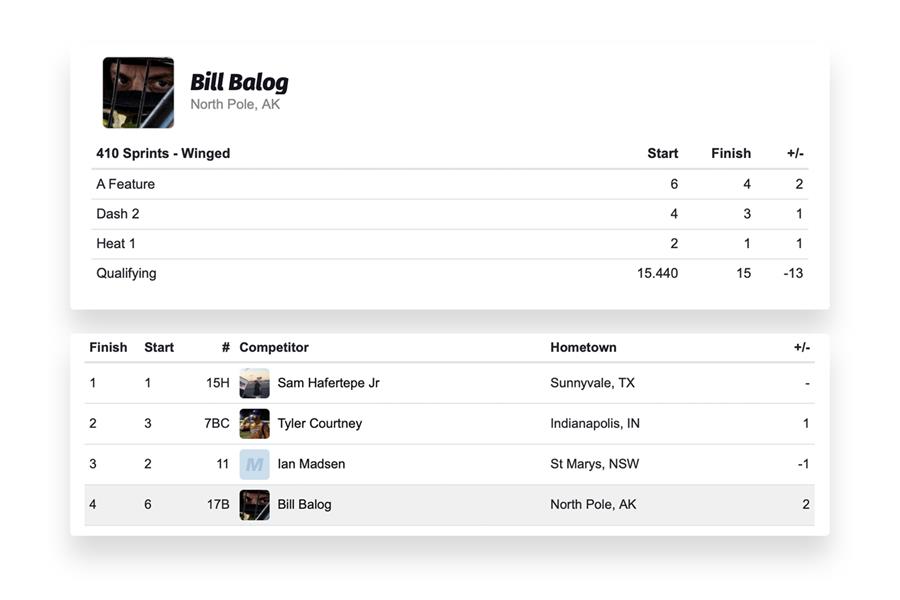 Automatic Results
MyRacePass has made it easy to manage your results after race night thanks to the MyRacePass Network. When you race at a track or traveling series that uses MyRacePass Race Management, your results on your schedule will update automatically.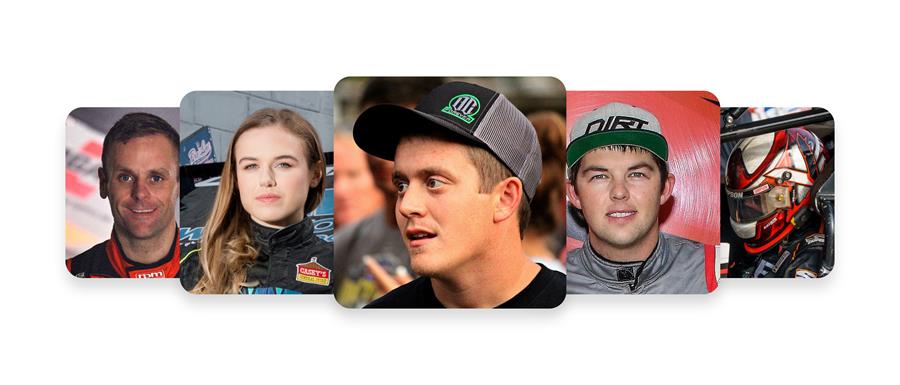 Profile Photo
Let race fans see who you are by adding your profile photo to your profile. Choose a photo saved in your phone or use your camera to take a new one. Now fans will be able to recognize you in the pits after the show! Your profile photo is also used in many TV/PPV broadcasts.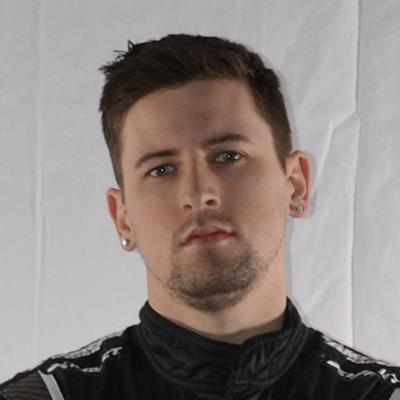 Hate not being at Angel Park Speedway but love the MyRacePass app and the ability to follow along from home. If you haven't already, GET THE APP!
Additional Features & Benefits
MRP Insider
---
Track your race season like a pro. Find season points breakdown for year, event points to track your competitors and percentage points earned.
MRP Live
---
Living Timing in the palm of your hand. Live lap times display as race is running. Easily view past and historic lap times in the MyRacePass App.
MRP Hard Card
---
Check-in fast using your MRP Hard Card or MRP Card in the MyRacePass App. Once scanned, all your needed information for the track is there!
Download the FREE
MyRacePass App
Entry List • Lineups • Results • Points • News • Live Timing & More
Learn More