MRP Fantasy Racing /

Features
MyRacePass Fantasy Racing
Now you can be on someone's very own fantasy race team at tracks and series that utilize MyRacePass. Encourage your fans to play along and pick you to be on their winning team. Let race fans at the track know they can earn bonus points for playing along at the track.
Before you head out to the track to turn laps, be sure to make your own picks!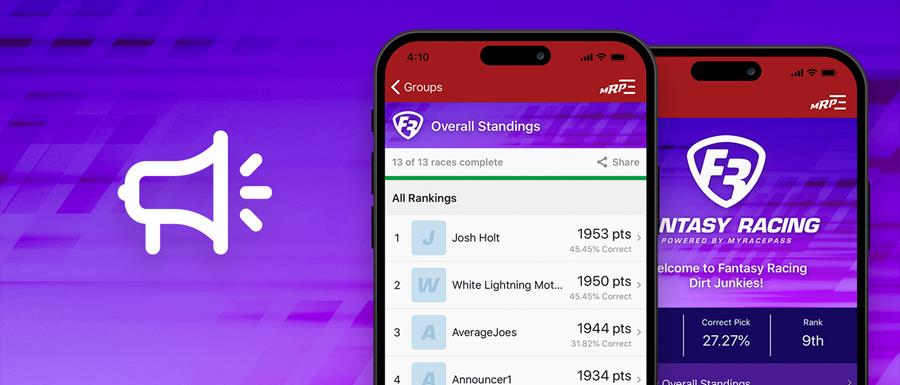 Encourage Fans to Pick You!
Market yourself and give fans special opportunities when they show you they chose you to be on their team after the race!

Earn your fans fantasy points each week and help them become the fantasy points champion at the end of the season.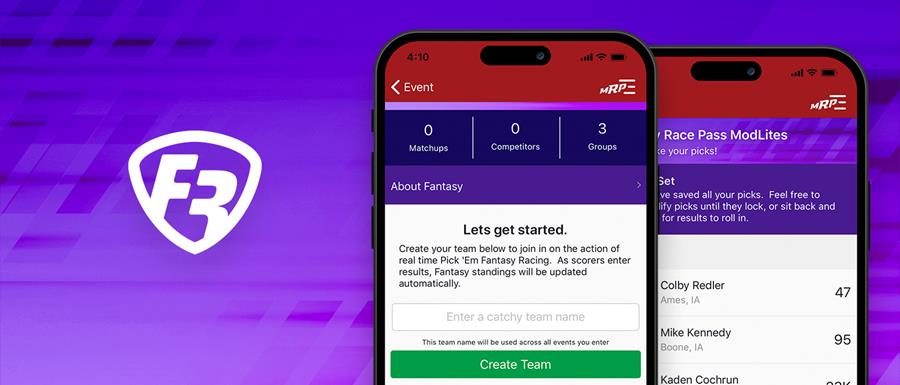 Sign Up and Play Today!
MRP Fantasy Racing is included on the essential plan or higher so you can play along each night.

Fill out your driver bio on the MyRacePass app so fans can learn about you while they're making their picks.